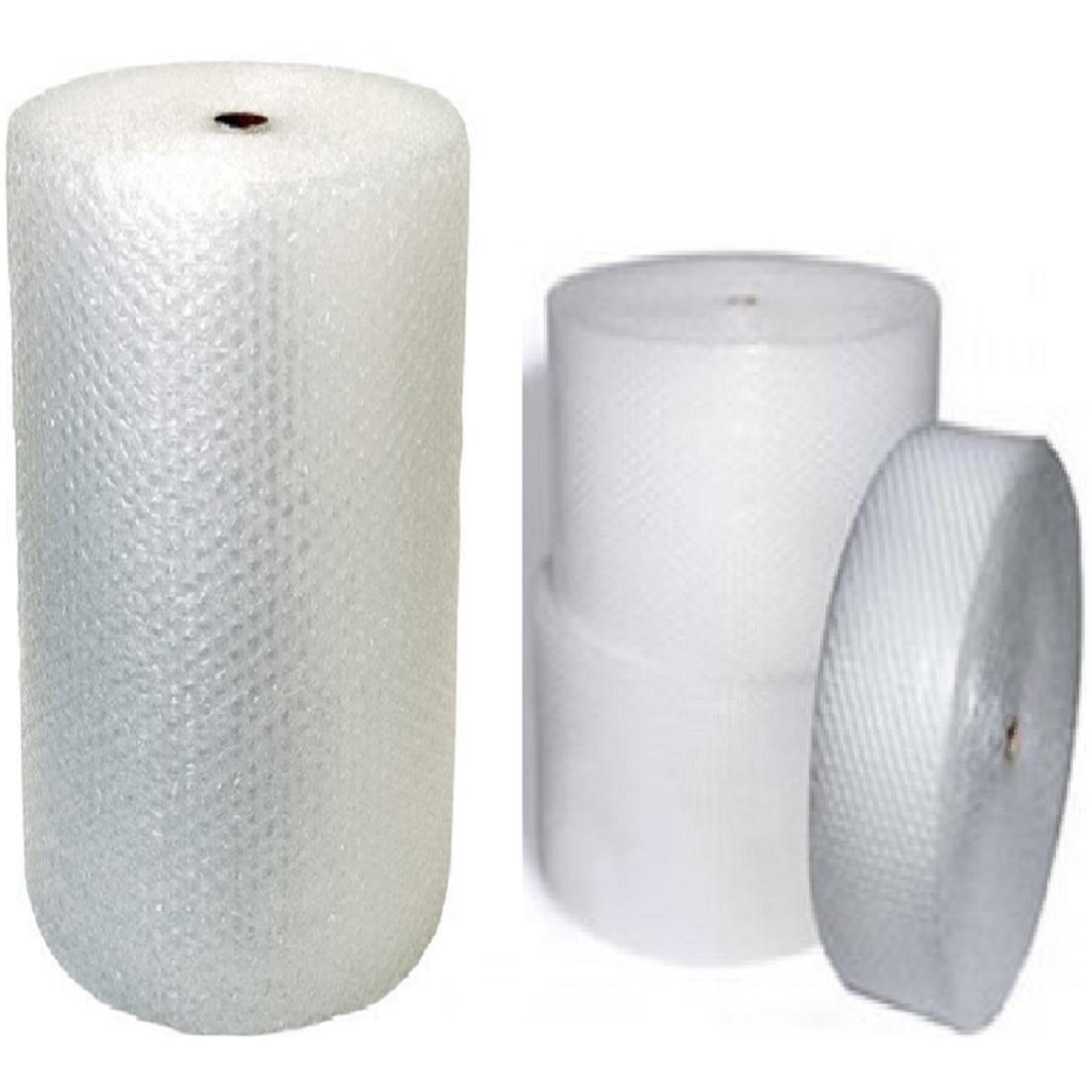 Bubble Rolls
Bubble Rolls provide cost effective packaging for superior wrapping, cushioning and surface protection.
It protects product from vibration, shock and costly damage. Even when you're packaging fine china, electronics or furniture, air bubble extends to maintain maximum product protection regardless of the conditions.
Bubble Rolls are available in standard and anti-static rolls. All rolls come standard 48" wide.
Slitting: Rolls can be slit (width-wise) to any multiple of 6" (6, 12, 24 & 36" slits).
Bubble Rolls are also available in convenient dispenser boxes.
Non-Perforated Bubble Rolls - Sold in Full Bundles
| SKU | Bubble Size | Roll Size | Rolls/Bundle | Add to cart |
| --- | --- | --- | --- | --- |
| 11084 | 3/16" | 6" x 750' | 8 | |
| 11085 | 3/16" | 12" x 750' | 4 | |
| 11089 | 3/16" | 24" x 750' | 2 | |
| 11092 | 3/16" | 36" x 750' | 2 | |
| 11082 | 3/16" | 48" x 750' | 1 | |
| 11152 | 1/2" | 6" x 250' | 8 | |
| 11154 | 1/2" | 12" x 250' | 4 | |
| 11156 | 1/2" | 24" x 250' | 2 | |
| 11158 | 1/2" | 36" x 250' | 2 | |
| 11150 | 1/2" | 48" x 250' | 1 | |
Perforated Bubble Rolls - Cross Perforated - Sold in Full Bundles
| SKU | Bubble Size | Perforation | Roll Size | Rolls/Bundle | Add to cart |
| --- | --- | --- | --- | --- | --- |
| 11086 | 3/16" | 12" | 12" x 750' | 4 | |
| 11088 | 3/16" | 24" | 12" x 750' | 4 | |
| 11090 | 3/16" | 6" | 24" x 750' | 2 | |
| 11091 | 3/16" | 12" | 24" x 750' | 2 | |
| 11095 | 3/16" | 12" | 48" x 750' | 1 | |
| 11155 | 1/2" | 12" | 12" x 250' | 4 | |
| 11157 | 1/2" | 12" | 24" x 250' | 2 | |
| 11160 | 1/2" | 12" | 48" x 250' | 1 | |
* All images displayed are for illustrative purposes only and may not be an exact representation of the product