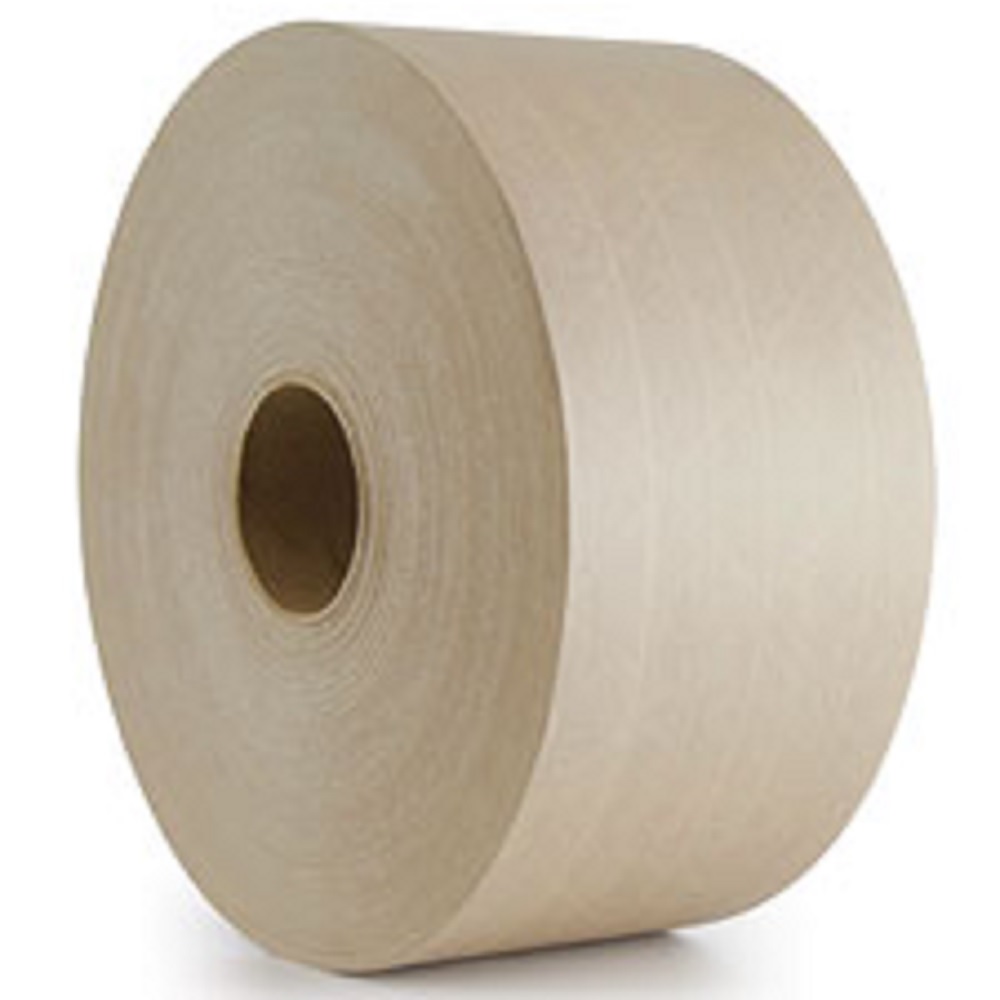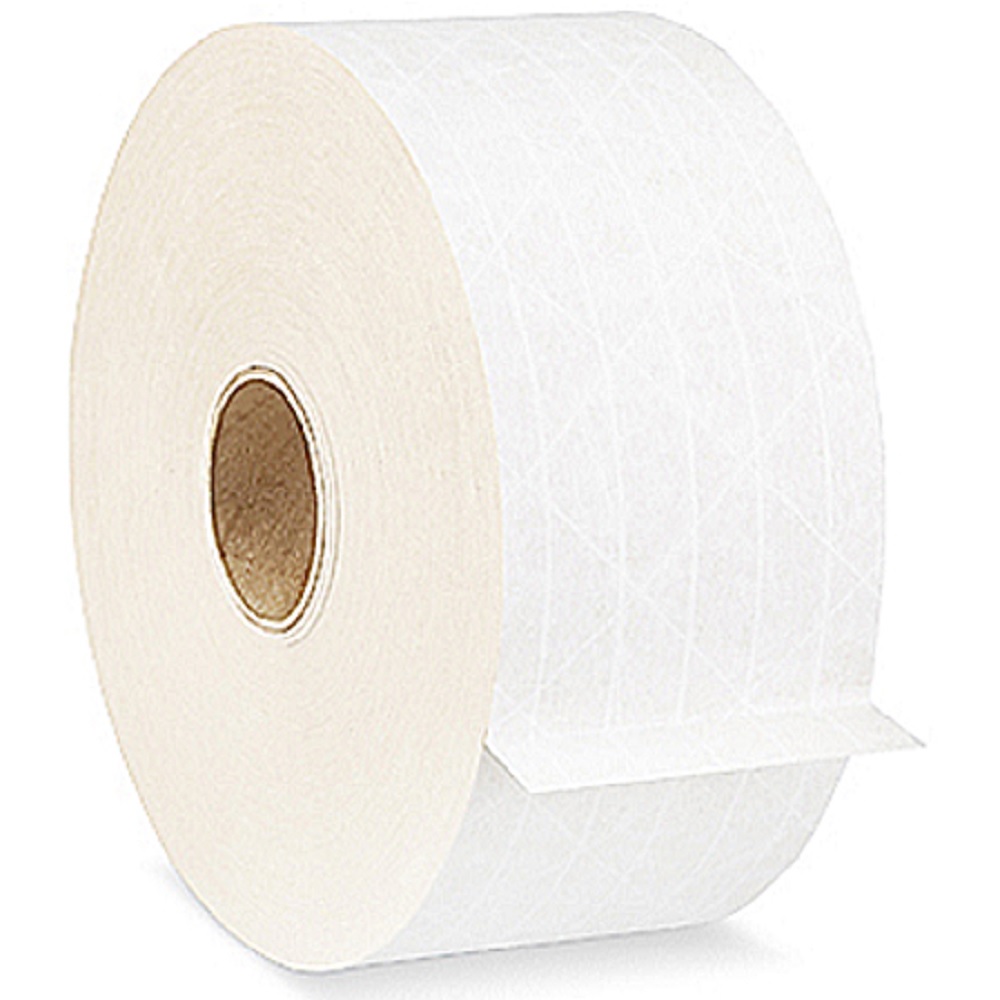 Reinforced Gummed Paper Tape
Industrial Reinforced Gummed Paper Tape
Industrial reinforced kraft paper tape features fibreglass reinforcement for added strength and durability.
Gummed tape (or water-activated tape) adheres to and strengthens the carton or container it is applied to.
A carton sealed with Paper Tape can't be opened without leaving a broken seal.
For use with water-activated gummed paper tape dispensers.
Industrial Reinforced Gummed Paper Tape - Kraft
| SKU | Model | Size | Rolls/Case | Add to cart |
| --- | --- | --- | --- | --- |
| 21575 | Economy | 25mm x 150m | 30 | |
| 21577 | H-20 - Economy | 60mm x 175m | 12 | |
| 21572 | H-20 - Economy | 70mm x 175m | 10 | |
| 21580 | H-20 - Economy (Most Popular) | 72mm x 175m | 10 | |
| 21581 | Central® #240 Grade | 72mm x 183m | 10 | |
Industrial Reinforced Gummed Paper Tape - White
| SKU | Model | Size | Rolls/Case | Add to cart |
| --- | --- | --- | --- | --- |
| 21590 | H-20 - Economy | 72mm x 150m | 10 | |
Industrial Gummed Paper Tape Dispensers
| SKU | Model | Description | Add to cart |
| --- | --- | --- | --- |
| 21139 | Better Pack® | Electronic #555eS | |
| 21140 | Better Pack® | Automatic #555eSA | |
* All images displayed are for illustrative purposes only and may not be an exact representation of the product