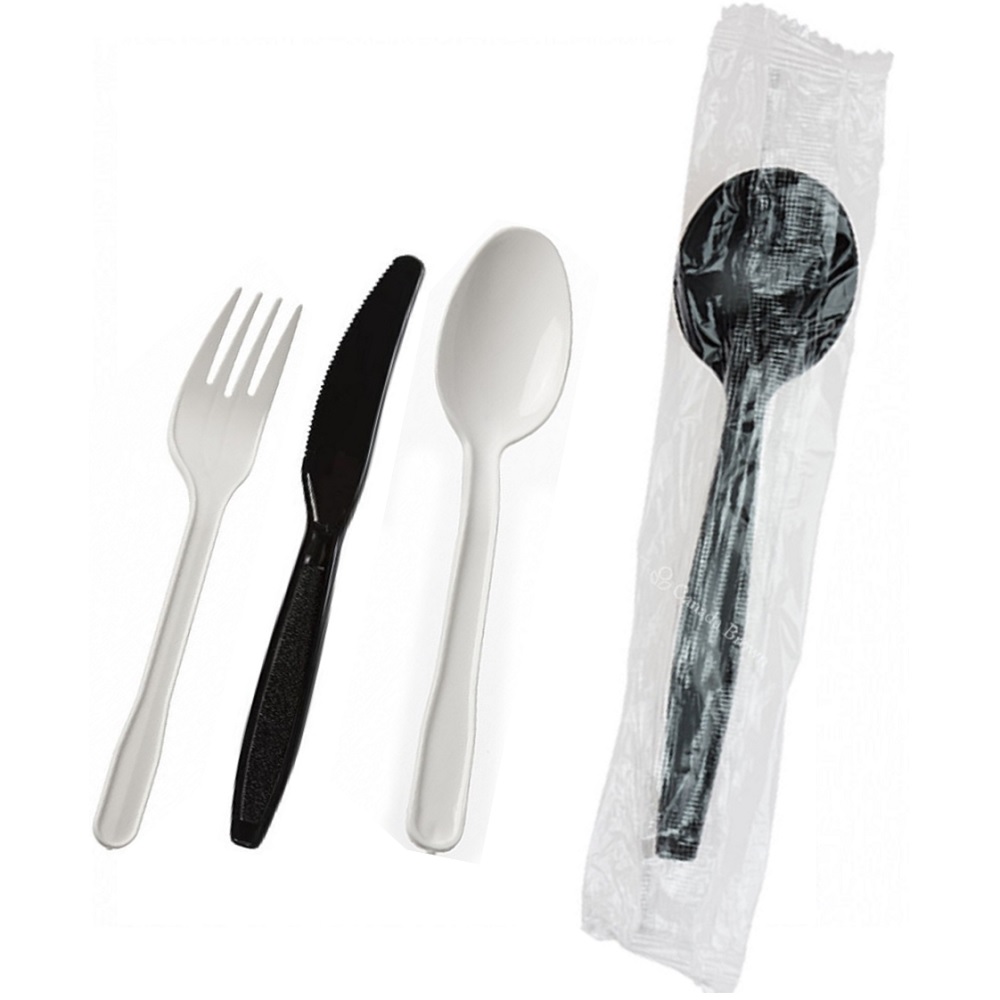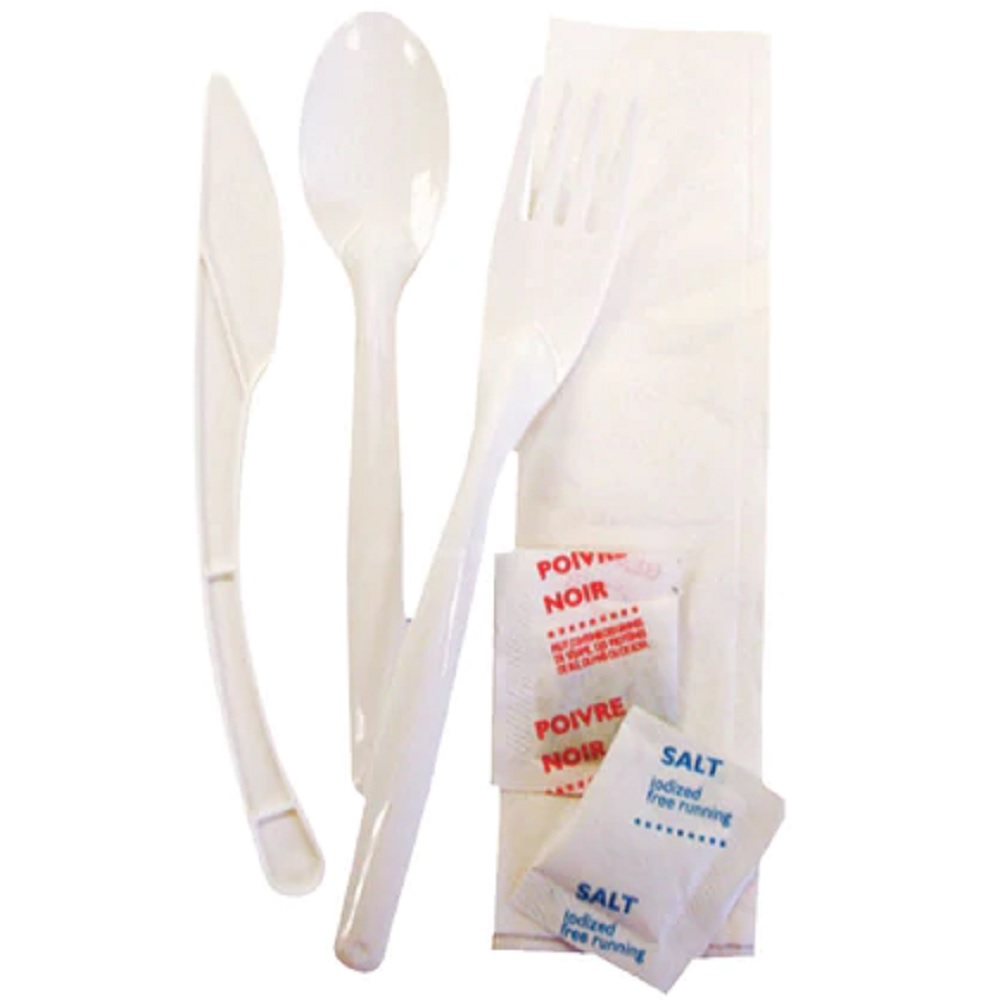 Cutlery / Utensils
Our range of disposable utensils provides you with a convenient and economical solution for a variety of occasions.
Perfect for special events, parties, catering, office, cafeterias, etc.
Strengths: Medium, heavy and extra heavy weight.
Individually Wrapped: Reduce the spread of germs.
Kits: Wrapped sets, ready to use.
Compostable: Eco-Friendly. The greenest of green.
Forks
| SKU | Description | Weight | Colour | Quantity/Case | Add to cart |
| --- | --- | --- | --- | --- | --- |
| 01708 | PolarPro® #70043 | Medium | White | 1,000 | |
| 01711 | Dixie® #FMP23C - Individually Wrapped | Medium | White | 1,000 | |
| 01710 | PolarPro® #TI91909 - Individually Wrapped | Medium | Black | 1,000 | |
| 01709 | PolarPro® #TI91907 - Individually Wrapped | Heavy | Black | 1,000 | |
| 01715 | Eco Guardian Compostable - Individually Wrapped | Extra Heavy | White | 750 | |
Knives
| SKU | Description | Weight | Colour | Quantity/Case | Add to cart |
| --- | --- | --- | --- | --- | --- |
| 01762 | PolarPro® #70041 | Medium | White | 1,000 | |
| 01763 | Dixie® #KMP23C - Individually Wrapped | Medium | White | 1,000 | |
| 01764 | #HS-IWKPSHW-BK - Individually Wrapped | Heavy | Black | 1,000 | |
Spoons
| SKU | Description | Weight | Colour | Quantity/Case | Add to cart |
| --- | --- | --- | --- | --- | --- |
| 018001 | Polarpak® Belle #70135 - Taster | Light | White | 3,000 | |
| 01813 | PolarPro® #70042 - Soup | Medium | White | 1,000 | |
| 01803 | PolarPro® #70044 - Tea | Medium | White | 1,000 | |
| 01806 | Dixie® #TMP23C - Individually Wrapped | Medium | White | 1,000 | |
| 01814 | PolarPro® #TI91957 - Soup - Individually Wrapped | Heavy | Black | 1,000 | |
| 01804 | #HS-IWSPSHW-BK - Individually Wrapped | Heavy | Black | 1,000 | |
| 01807 | Eco Guardian Compostable - Individually Wrapped | Extra Heavy | White | 750 | |
Kits
| SKU | Description | Contents | Quantity/Case | Add to cart |
| --- | --- | --- | --- | --- |
| 01732 | 5-Piece - White | Napkin, Knife, Fork, Salt, Pepper | 500 | |
| 01733 | 6-Piece - White | Napkin, Knife, Fork, Spoon, Salt, Pepper | 500 | |
* All images displayed are for illustrative purposes only and may not be an exact representation of the product