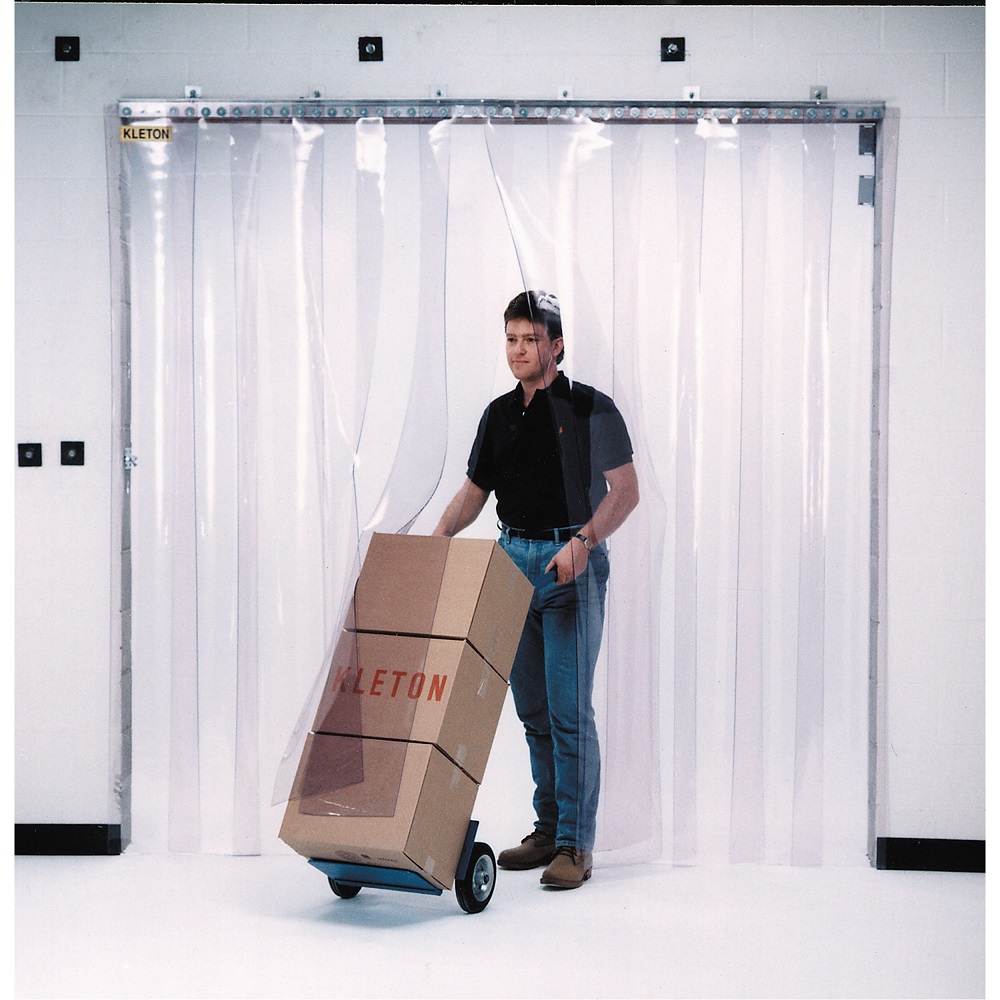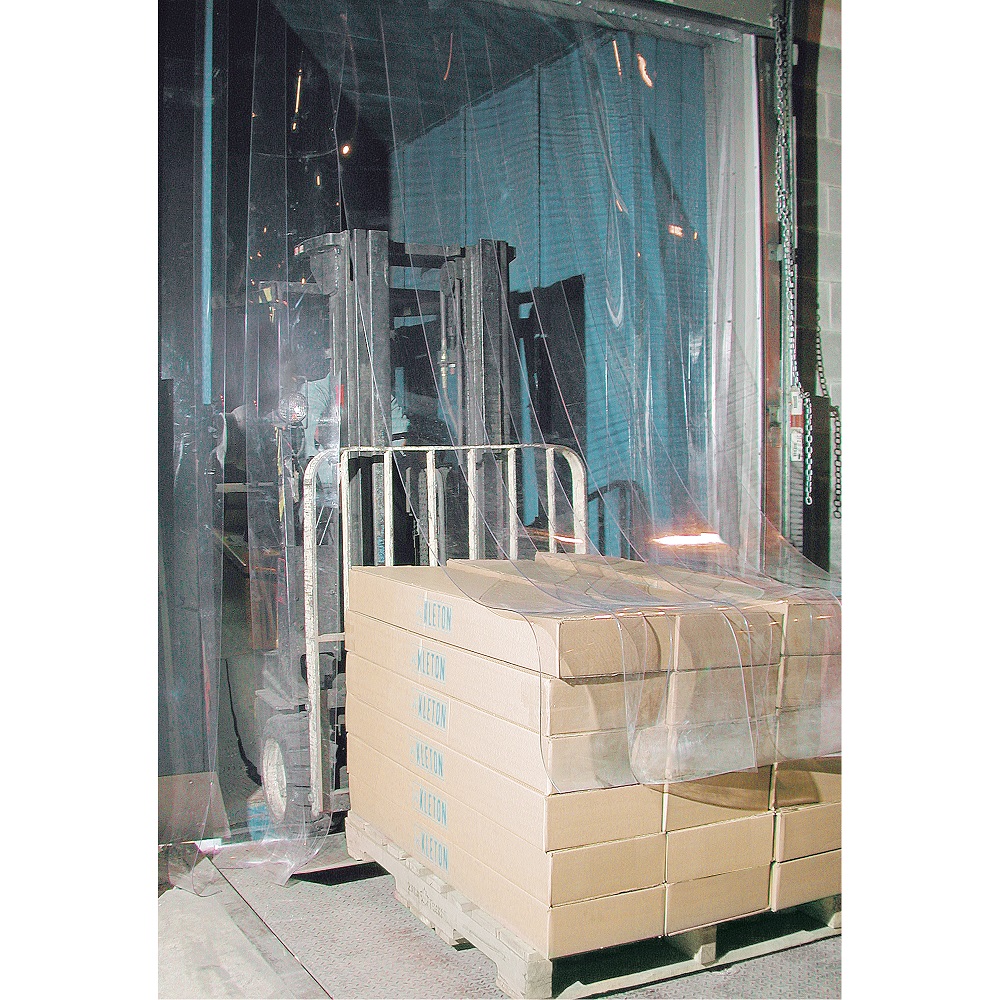 Vinyl Strip Curtain Door Kits
Reduce dust, cold air and noise between areas.
PVC vinyl curtain door kits lower heating and cooling bills.
Clear, flexible vinyl reduces stretching and resists abrasion
Standard: Recommended for temperatures from -23°C to 66°C
Low Temperature: Recommended for interior use only for temperatures from -40°C to 66°C
Kits include PVC strips, universal mounting header, hardware to attach strips and simple to follow installation instructions for door or wall mounting.
** Does not include hardware for wall mounting bracket
Standard Vinyl Strip Door Kits
| SKU | Door Size (W x H) | Strip Width | Strip Thickness | Add to cart |
| --- | --- | --- | --- | --- |
| 54718 | 4′ x 7′ | 8″ | 0.080″ | |
| 54719 | 5′ x 8′ | 8″ | 0.080″ | |
| 54720 | 6′ x 8′ | 8″ | 0.080″ | |
| 54722 | 8′ x 8′ | 12″ | 0.120″ | |
| 54723 | 8′ x 10′ | 12″ | 0.120″ | |
| 54724 | 10′ x 10′ | 12″ | 0.120″ | |
| 54725 | 12′ x 12′ | 12″ | 0.120″ | |
Low Temperature Vinyl Strip Door Kits
| SKU | Door Size (W x H) | Strip Width | Strip Thickness | Add to cart |
| --- | --- | --- | --- | --- |
| 54704 | 4′ x 7′ | 8″ | 0.080″ | |
| 54706 | 5′ x 8′ | 8″ | 0.080″ | |
| 54708 | 6′ x 8′ | 8″ | 0.080″ | |
| 54712 | 8′ x 8′ | 12″ | 0.120″ | |
| 54713 | 8′ x 10′ | 12″ | 0.120″ | |
| 54714 | 10′ x 10′ | 12″ | 0.120″ | |
| 54715 | 12′ x 12′ | 12″ | 0.120″ | |
Vinyl Strip Bulk Rolls
| SKU | Description | Strip Width | Strip Thickness | Roll Length | Add to cart |
| --- | --- | --- | --- | --- | --- |
| 54731 | Standard | 8" | 0.080" | 300' | |
| 54732 | Standard | 12" | 0.120" | 200' | |
| 54733 | Low Temp | 8" | 0.080" | 300' | |
| 54734 | Low Temp | 12" | 0.120" | 200' | |
Replacement Vinyl Door Strips
| SKU | Description | Strip Size (L x W) | Strip Thickness | Qty/Case | Add to cart |
| --- | --- | --- | --- | --- | --- |
| 54737 | Standard | 8' x 8" | 0.080" | 5 | |
| 54738 | Standard | 12' x 12" | 0.120" | 5 | |
| 54741 | Low Temp | 8' x 8" | 0.080" | 5 | |
| 54742 | Low Temp | 12' x 12" | 0.120" | 5 | |
* All images displayed are for illustrative purposes only and may not be an exact representation of the product