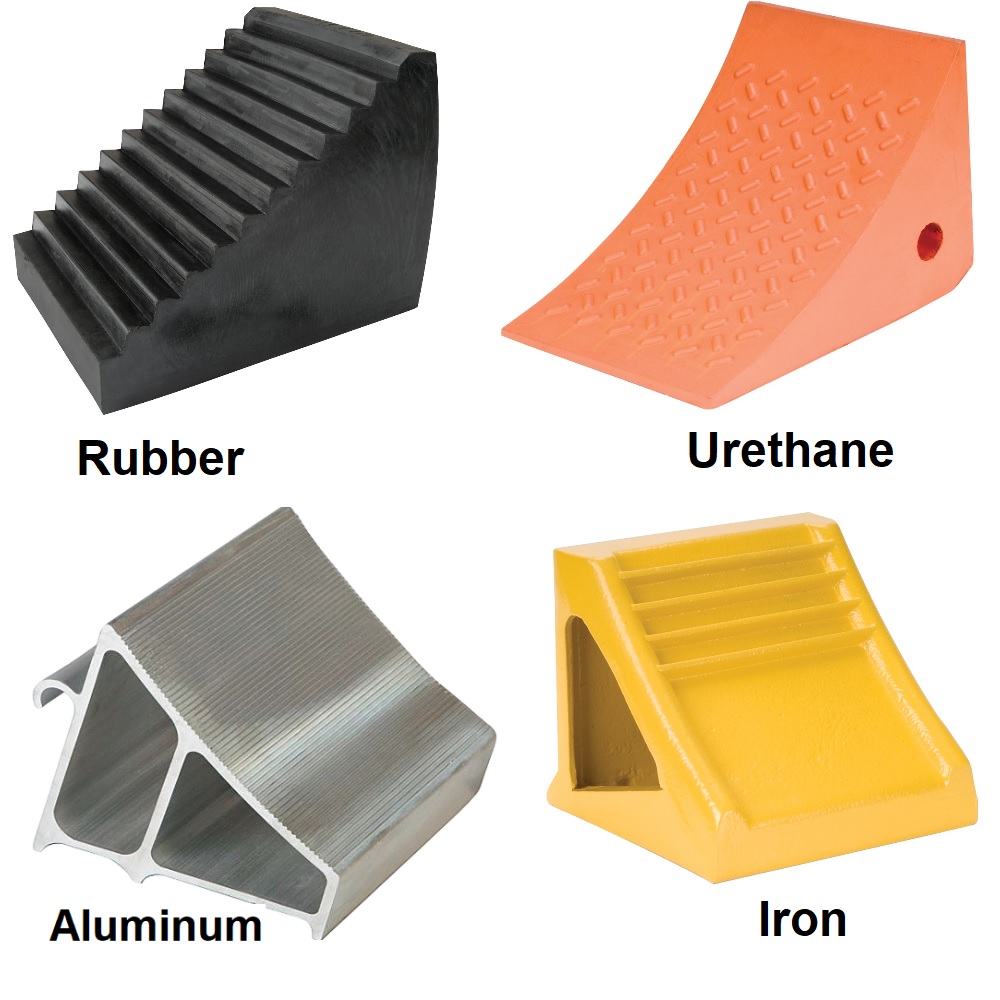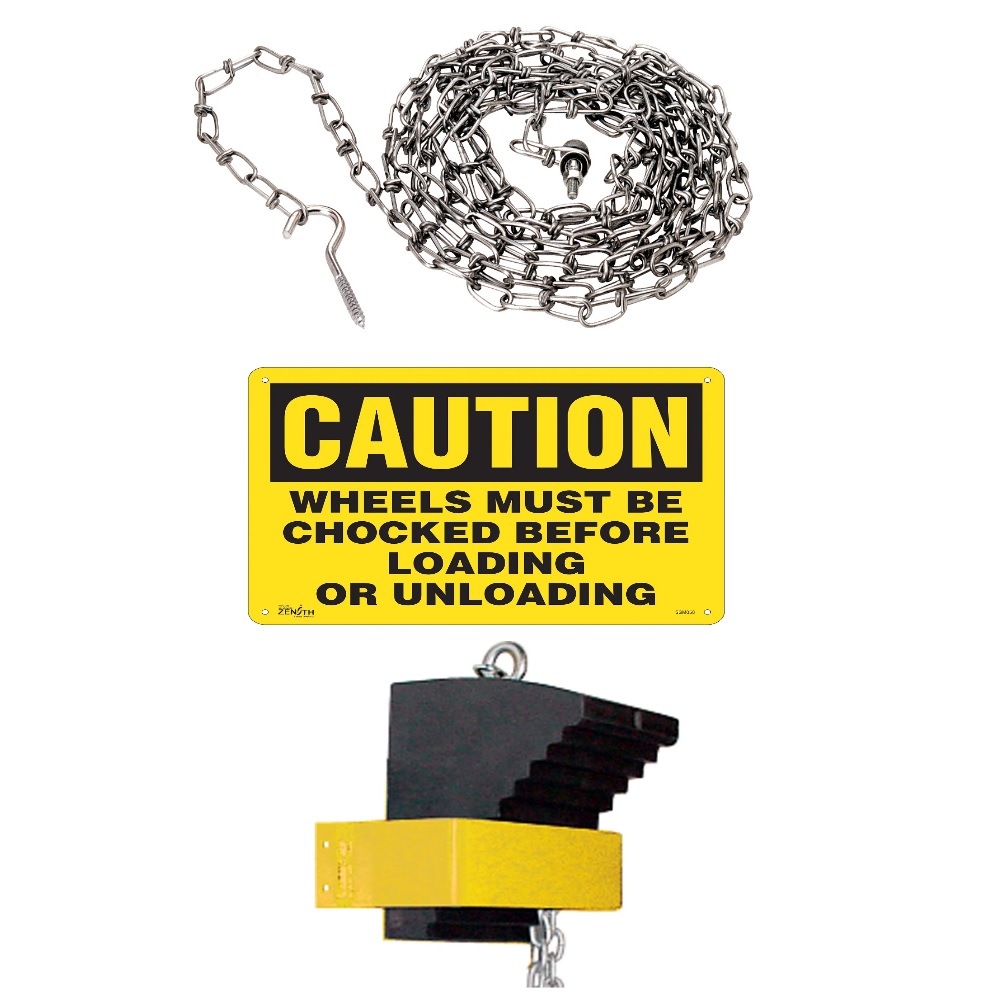 Wheel Chocks
Avoid dangerous accidents at your loading docks.
Rubber Wheel Chocks: Most common material: Durable; Inexpensive.
Urethane Wheel Chocks: High visibility; Oil & chemical resistant.
Aluminum Wheel Chocks: Lightweight; Heavy duty; Grips into surface.
Iron Wheel Chocks: Strongest material; Use with heavy vehicles.
All wheel chocks are recommended to be used in pairs.
Security chain assists in reducing theft and loss.
Wheel Chocks
| SKU | Description | Size (L x W x H) | Add to cart |
| --- | --- | --- | --- |
| 51772 | Aluminum | 6" x 7" x 6" | |
| 51774 | Aluminum | 7" x 11-1/2" x 8" | |
| 51781 | Iron | 12" x 8" x 9" | |
| 51782 | Iron | 7-1/4" x 8-1/2" x 8-1/2" | |
| 51783 | Iron | 10-1/2" x 10" x 10-3/4" | |
| 51791 | Laminated Rubber | 8" x 8" x 8" | |
| 51795 | Rubber | 9" x 8" x 6" | |
| 51793 | Rubber | 9-1/2" x 6-1/2" x 7-1/2" | |
| 51797 | Urethane | 8" x 11" x 8" | |
Wheel Chock Accessories
| SKU | Description | Size | Add to cart |
| --- | --- | --- | --- |
| 51759 | Security Chain | 18' | |
| 51752 | Wheel Chock Sign - Aluminum | 10" x 14" | |
| 51753 | Wheel Chock Sign - Plastic | 10" x 14" | |
| 51762 | Wheel Chock Wall Bracket | Fits up to 10" Wide Chocks | |
* All images displayed are for illustrative purposes only and may not be an exact representation of the product