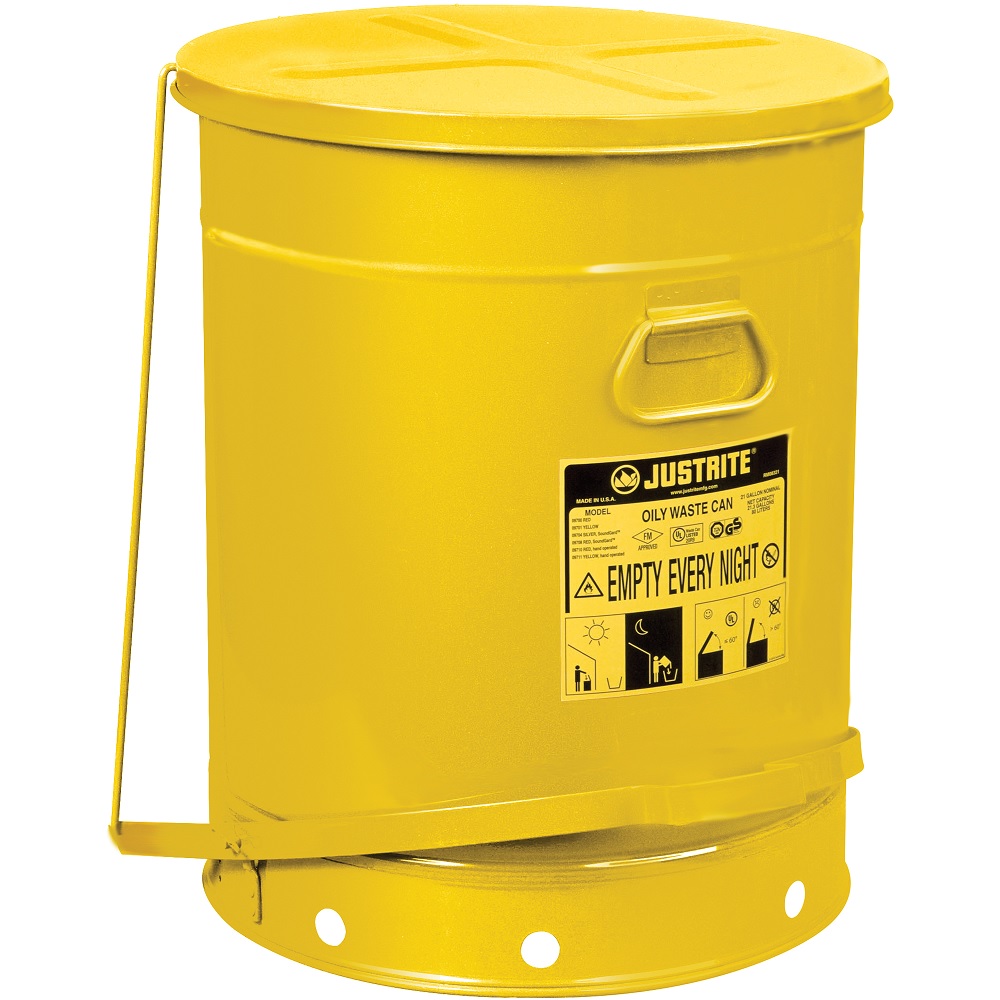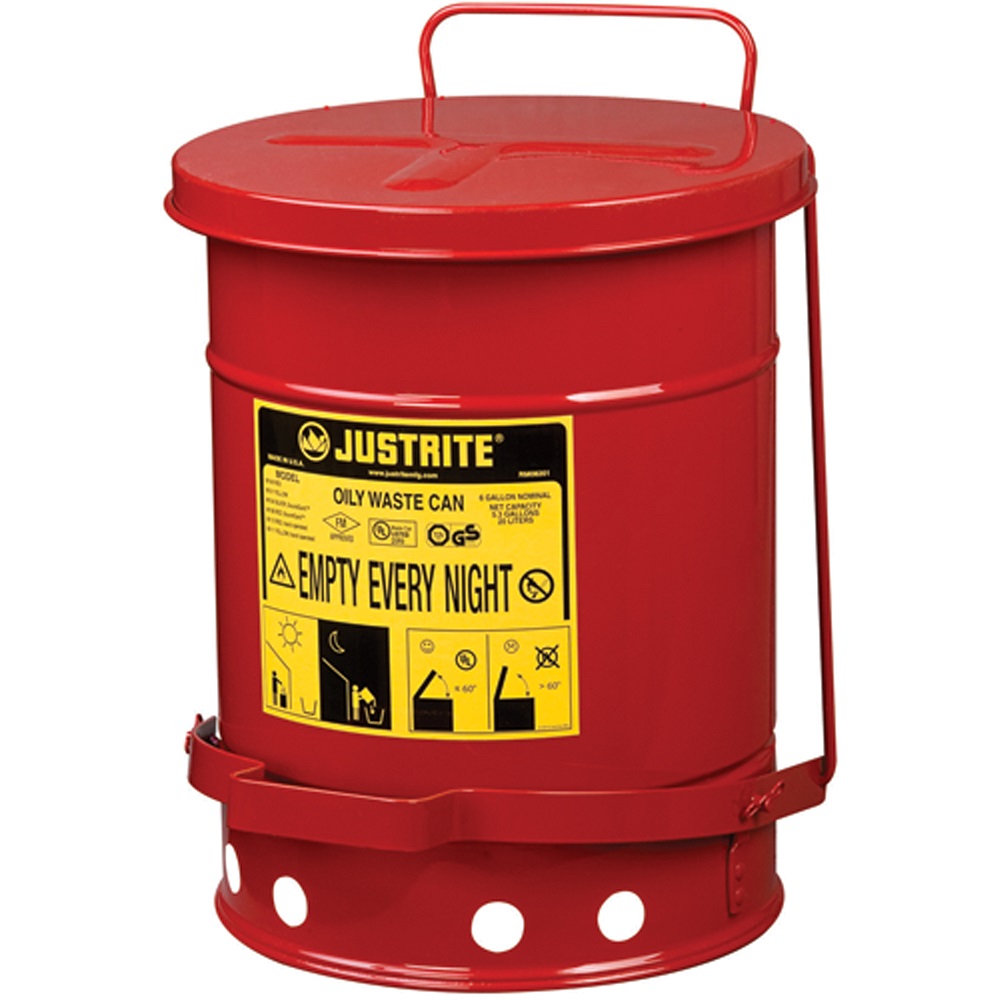 Oily Waste Cans
Rags and cloths soaked with solvents, thinners, linseed oil, combustible adhesives and other flammable liquids present a serious fire risk when improperly discarded.
Lid opens to no more than 60 degrees and stays closed when not in use.
Limits oxygen to virtually eliminate the risk of spontaneous combustion.
Durable galvanized steel construction provides chemical resistance.
OSHA Compliant. FM Approved. UL® Listed.
Oily Waste Cans
| SKU | Dimensions (Diam x H) | Capacity (Gals.) | Colour | Weight (lbs.) | Add to cart |
| --- | --- | --- | --- | --- | --- |
| 46332-RED | 11.875″ x 15.875″ | 6 | Red | 8.3 | |
| 46332-YLW | 11.875″ x 15.875″ | 6 | Yellow | 8.3 | |
| 46334-RED | 13.938″ x 18.25″ | 10 | Red | 10.5 | |
| 46334-YLW | 13.938″ x 18.25″ | 10 | Yellow | 10.5 | |
| 46336-RED | 16.063″ x 20-1/4″ | 14 | Red | 14 | |
| 46336-YLW | 16.063″ x 20-1/4″ | 14 | Yellow | 14 | |
| 46339-RED | 18.375″ x 23.438″ | 21 | Red | 18.8 | |
| 46339-YLW | 18.375″ x 23.438″ | 21 | Yellow | 18.8 | |
* All images displayed are for illustrative purposes only and may not be an exact representation of the product