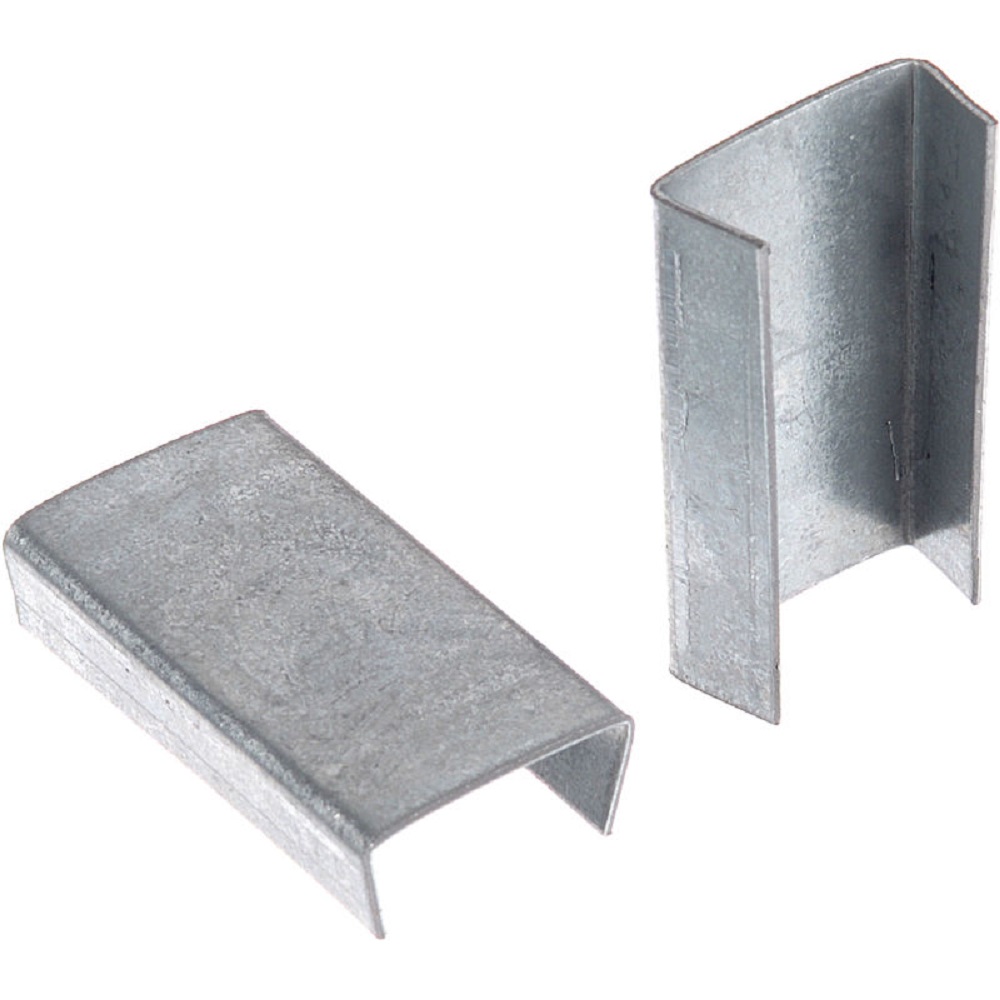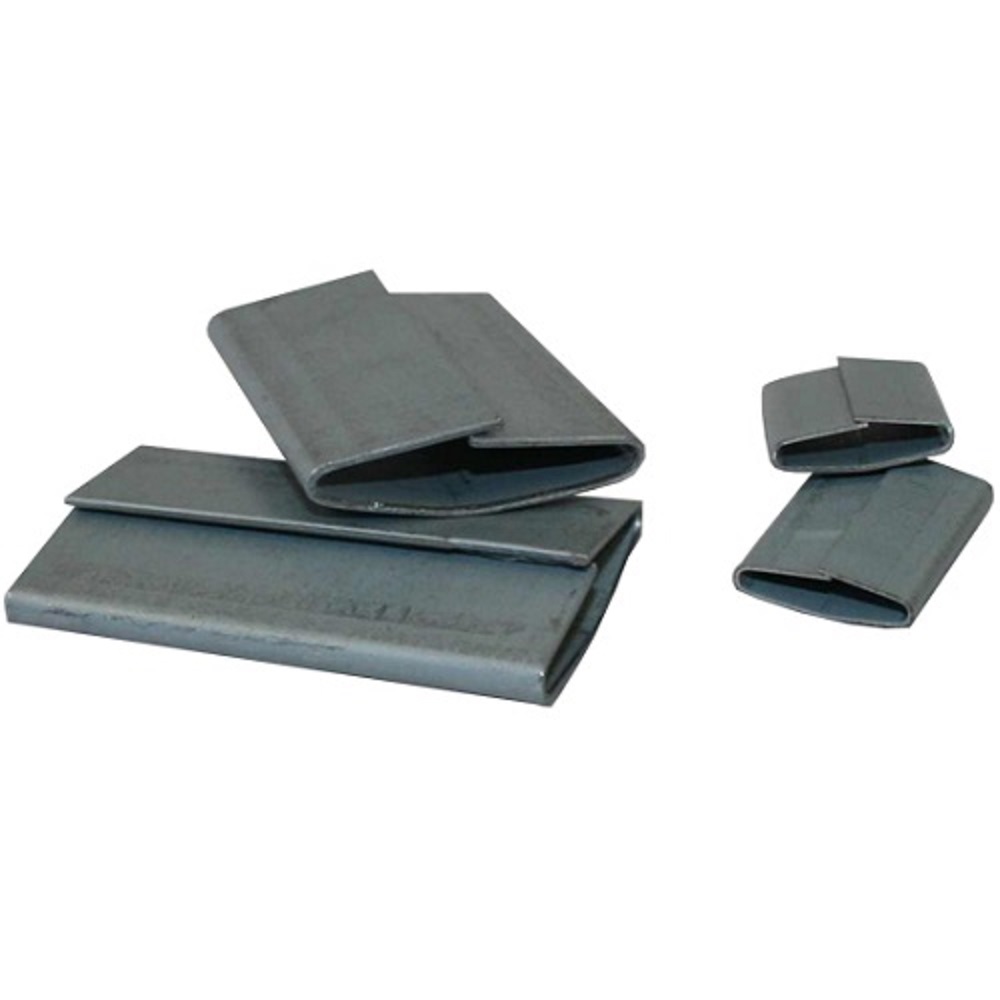 Metal Seals
Galvanized seals for all of your steel strapping requirements.
Open (Snap On) seals are the most common type of seal used. They maintain the alignment prior to tensioning the strap. For use with flat surfaces.
Closed (Push On) seals are used for applications involving round or irregular-shaped packages such as coils, pipe, etc.
Open Metal Seals
| SKU | Type | Fits Strapping Width | Quantity/Case | Add to cart |
| --- | --- | --- | --- | --- |
| 20271 | Open | 1/2" | 2,000 | |
| 20273 | Open | 5/8" | 2,000 | |
| 20275 | Open | 3/4" | 2,000 | |
| 20278 | Open | 1-1/4" | 1,000 | |
Closed Metal Seals
| SKU | Type | Fits Strapping Width | Quantity/Case | Add to cart |
| --- | --- | --- | --- | --- |
| 20262 | Closed | 1/2" | 2,000 | |
| 20263 | Closed | 5/8" | 2,000 | |
| 20264 | Closed | 3/4" | 2,000 | |
| 20265 | Closed (HD) | 3/4" | 2,000 | |
| 20267 | Closed | 1-1/4" | 1,000 | |
* All images displayed are for illustrative purposes only and may not be an exact representation of the product