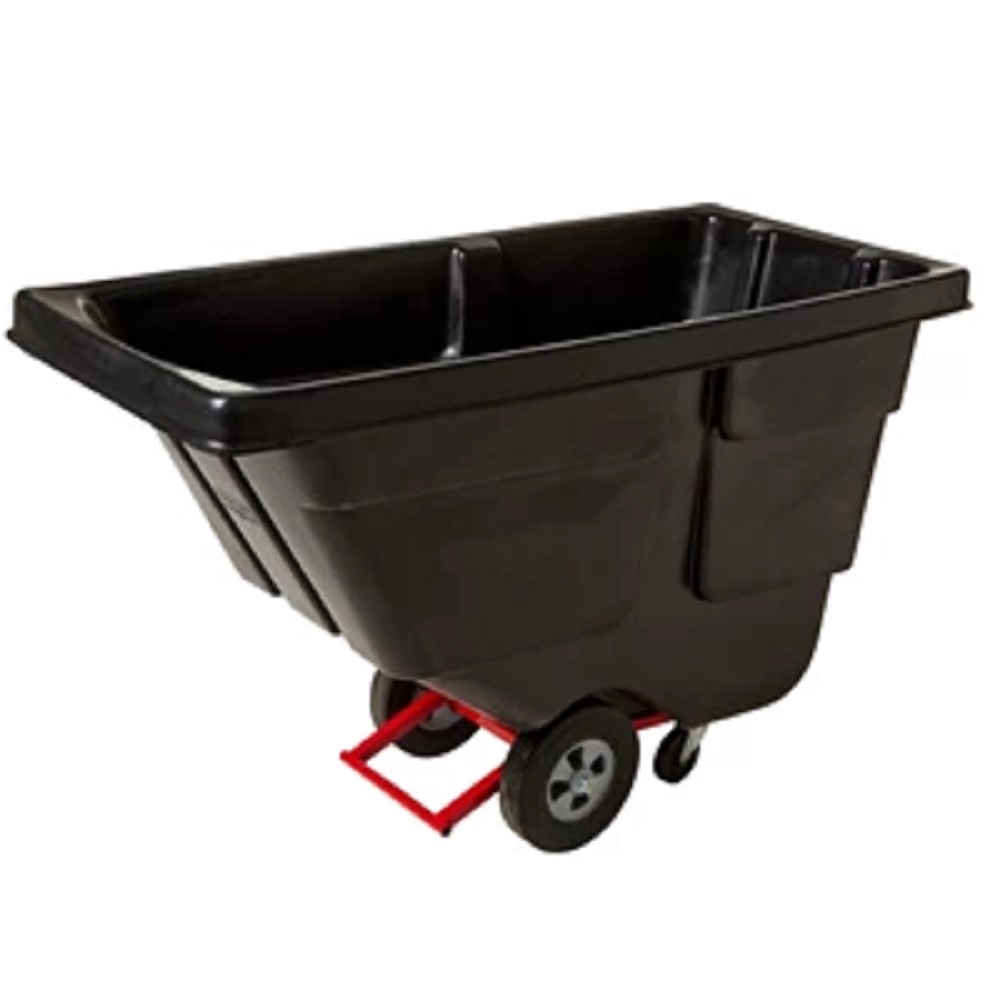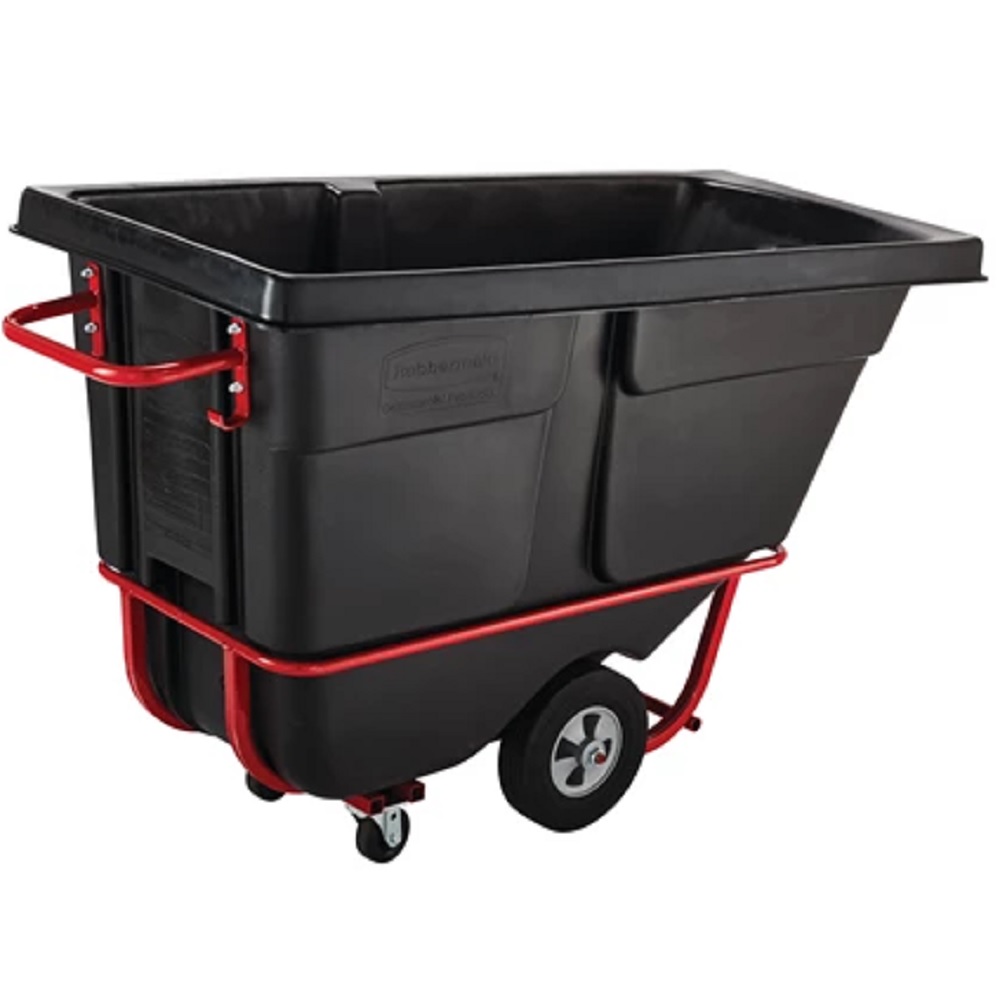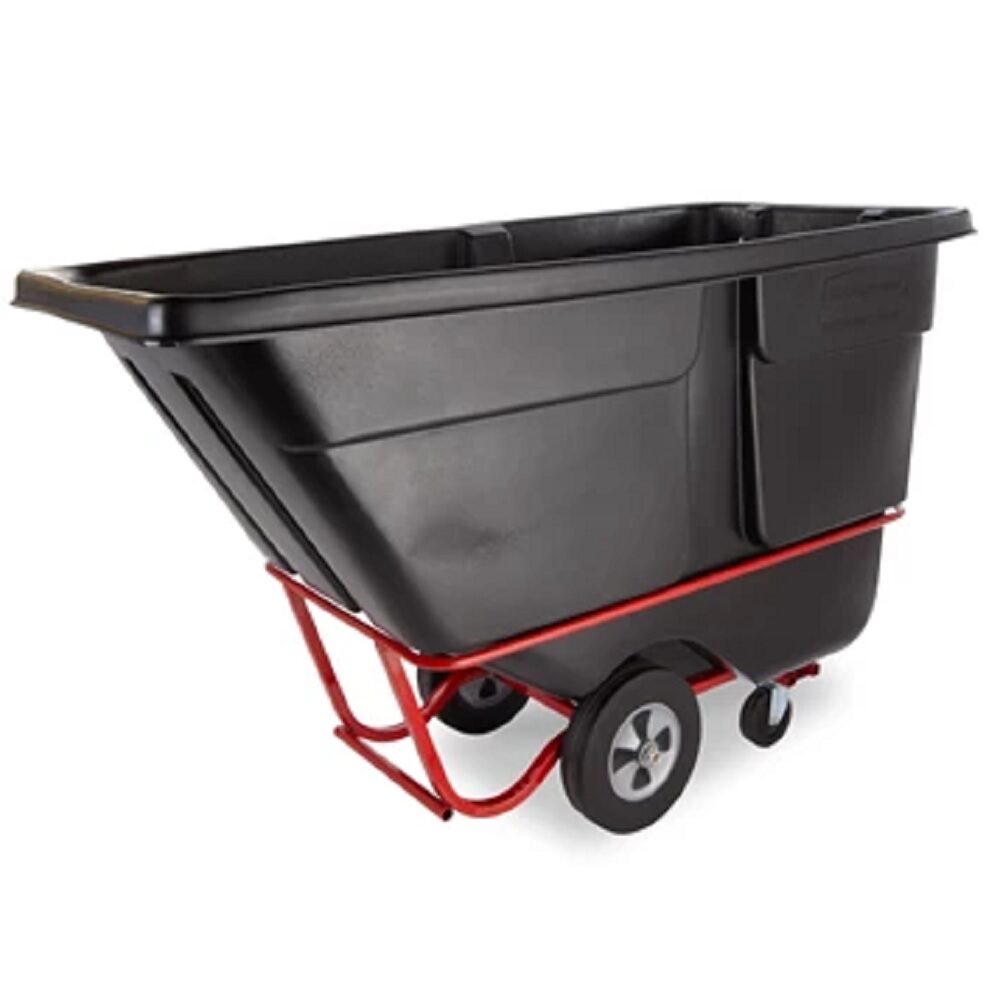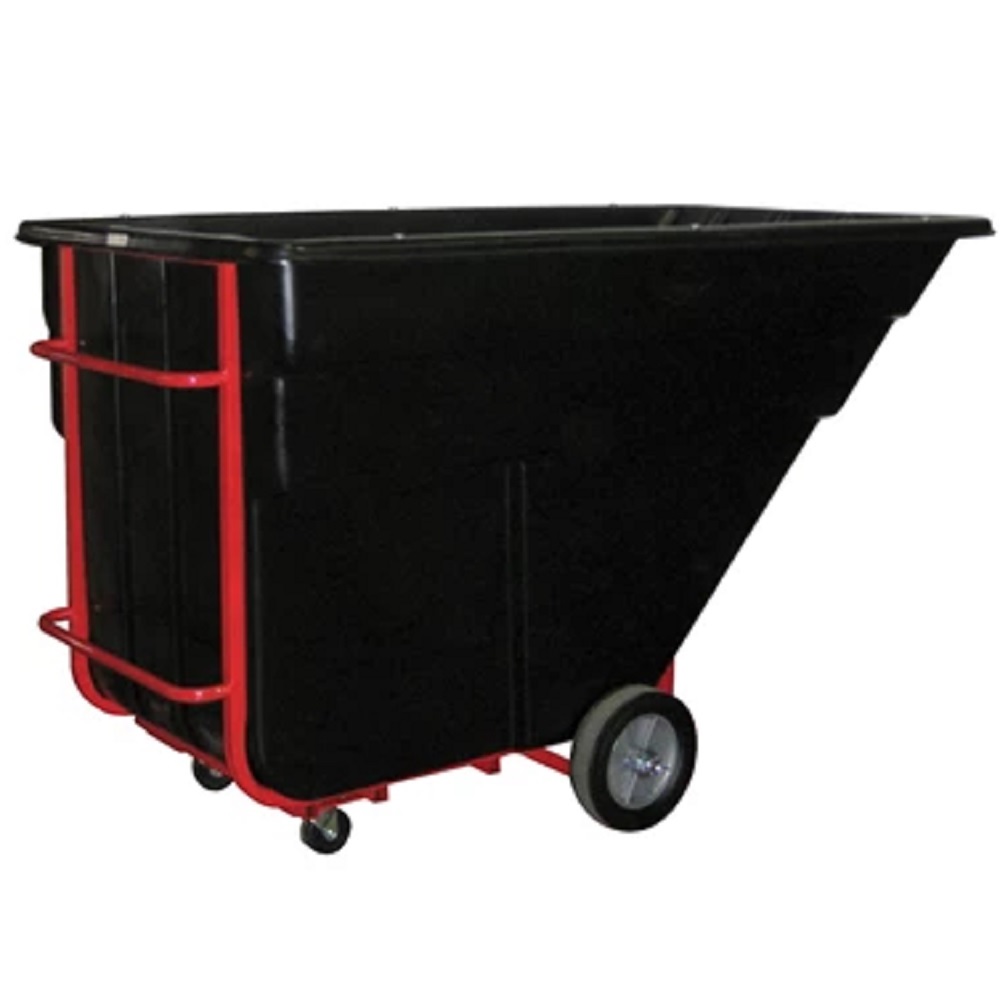 Rubbermaid® Tilt Trucks
Durable rotational molded trucks handle heavy loads up to 2,300 lbs. with ease.
Swivel casters and 12″ inset wheels for smooth handling and maneuverability. Leakproof polyethylene body supported by steel frame
Constant force design allows for controlled dumping by one person. Smooth surface is easy-to-clean and resists pitting and corroding
Standard and Heavy-Duty trucks include steel side rails for extra support.
Rubbermaid® Tilt Trucks
| SKU | Description | Cubic Yard | Capacity (lbs.) | Wheel Size | Overall Dim. (L x W X H) | Weight (lbs.) | Add to cart |
| --- | --- | --- | --- | --- | --- | --- | --- |
| 93859 | Utility | 1/2 | 450 | 12" | 57 x 28 x 39" | 63 | |
| 93871 | Utility | 1 | 850 | 12" | 72 x 34 x 44" | 110 | |
| 93860 | Standard | 1/2 | 850 | 12" | 61 x 28 x 39" | 77 | |
| 93872 | Standard | 1 | 1,250 | 12" | 72 x 34 x 44" | 110 | |
| 93832 | Standard | 1-1/2 | 1,250 | 12" | 81 x 43 x 50" | 212 | |
| 93862 | Heavy Duty | 1/2 | 1,400 | 12" | 61 x 28 x 39" | 88 | |
| 93874 | Heavy Duty | 1 | 2,100 | 12" | 72 x 34 x 44" | 110 | |
| 93845 | Heavy Duty | 2 | 2,300 | 12" | 82 x 47 x 50" | 230 | |
| 93855 | Heavy Duty | 2-1/2 | 2,300 | 12" | 82 x 56 x 50" | 231 | |
* All images displayed are for illustrative purposes only and may not be an exact representation of the product