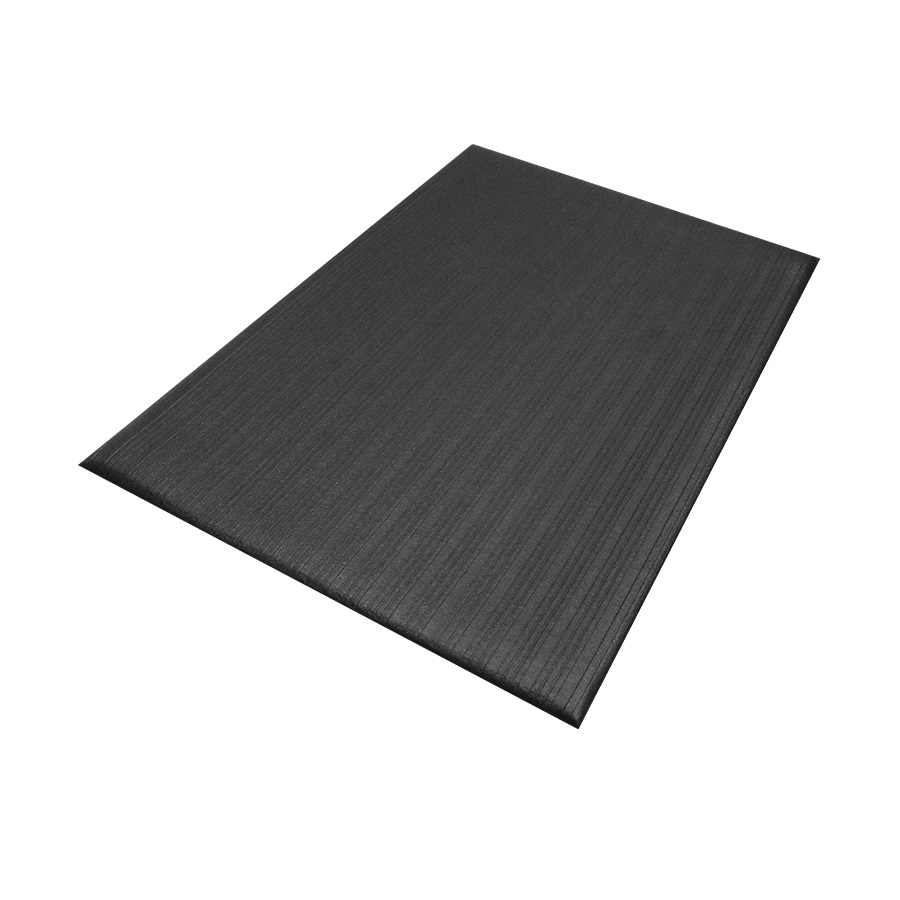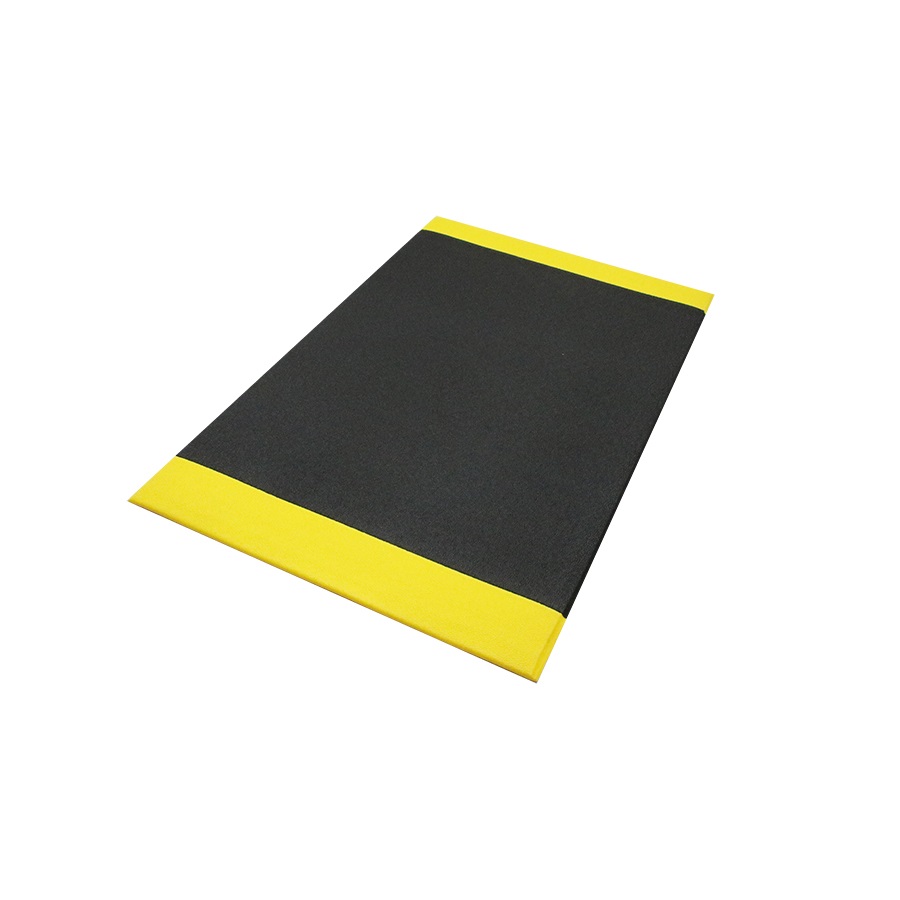 Standard Mats - Sure Cushion
Sure Cushion mats are designed to provide floor protection and ergonomic benefits in dry environments.
Sure Cushion 415 Ribbed mats feature 3/8-inch ribbed PVC foam.
Sure Cushion 425 Textured mats feature 3/8-inch textured PVC foam; available in solid charcoal or charcoal with yellow borders on two sides (427).
Sure Cushion 428 Heavy Duty mats feature 1/2-inch PVC foam with beveled edges to provide a safe transition from the floor to the mat.
Sure Cushion Indoor Mats
| SKU | Description | Colour | Size | Thickness | Type | Add to cart |
| --- | --- | --- | --- | --- | --- | --- |
| 31936 | Sure Cushion #415 | Black | 2' x 3' | 3/8" | Ribbed | |
| 31939 | Sure Cushion #415 | Black | 2' x 6' | 3/8" | Ribbed | |
| 31940 | Sure Cushion #415 | Black | 2' x 7' | 3/8" | Ribbed | |
| 31944 | Sure Cushion #415 | Black | 2' x 12' | 3/8" | Ribbed | |
| 31952 | Sure Cushion #415 | Black | 4' x 6' | 3/8" | Ribbed | |
| 31958 | Sure Cushion #425 | Black w/ Yellow Striped | 2' x 3' | 3/8" | Textured | |
| 31962 | Sure Cushion #425 | Black w/ Yellow Striped | 2' x 7' | 3/8" | Textured | |
| 31966 | Sure Cushion #425 | Black w/ Yellow Striped | 3' x 4' | 3/8" | Textured | |
| 31967 | Sure Cushion #425 | Black w/ Yellow Striped | 3' x 5' | 3/8" | Textured | |
| 31968 | Sure Cushion #425 | Black w/ Yellow Striped | 3' x 6' | 3/8" | Textured | |
| 31969 | Sure Cushion #425 | Black w/ Yellow Striped | 3' x 7' | 3/8" | Textured | |
| 31970 | Sure Cushion #425 | Black | 3' x 8' | 3/8" | Textured | |
| 31976 | Sure Cushion #427 | Black w/ Yellow Striped | 3' x 8' | 3/8" | Textured | |
| 31982 | Sure Cushion #428 | Black | 3' x 5' | 1/2" | Heavy Duty | |
| 31985 | Sure Cushion #428 | Black | 3' x 8' | 1/2" | Heavy Duty | |
* All images displayed are for illustrative purposes only and may not be an exact representation of the product