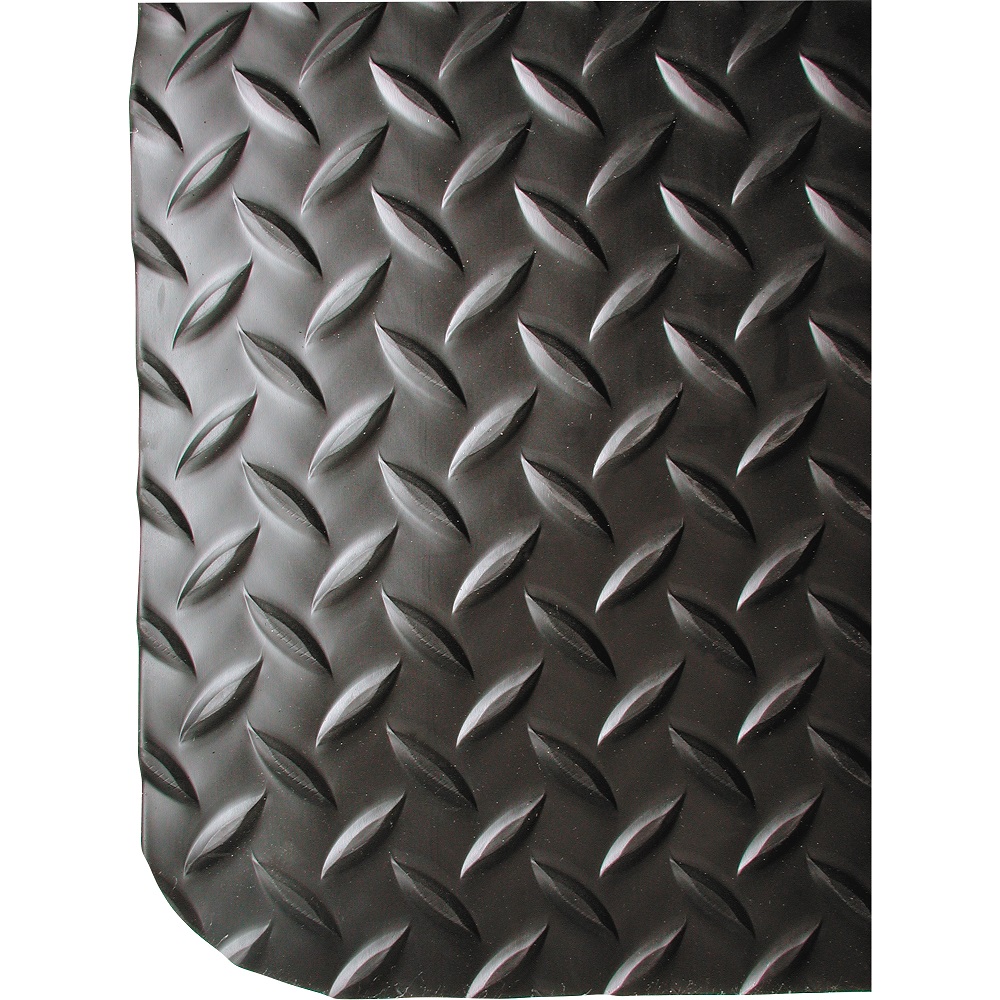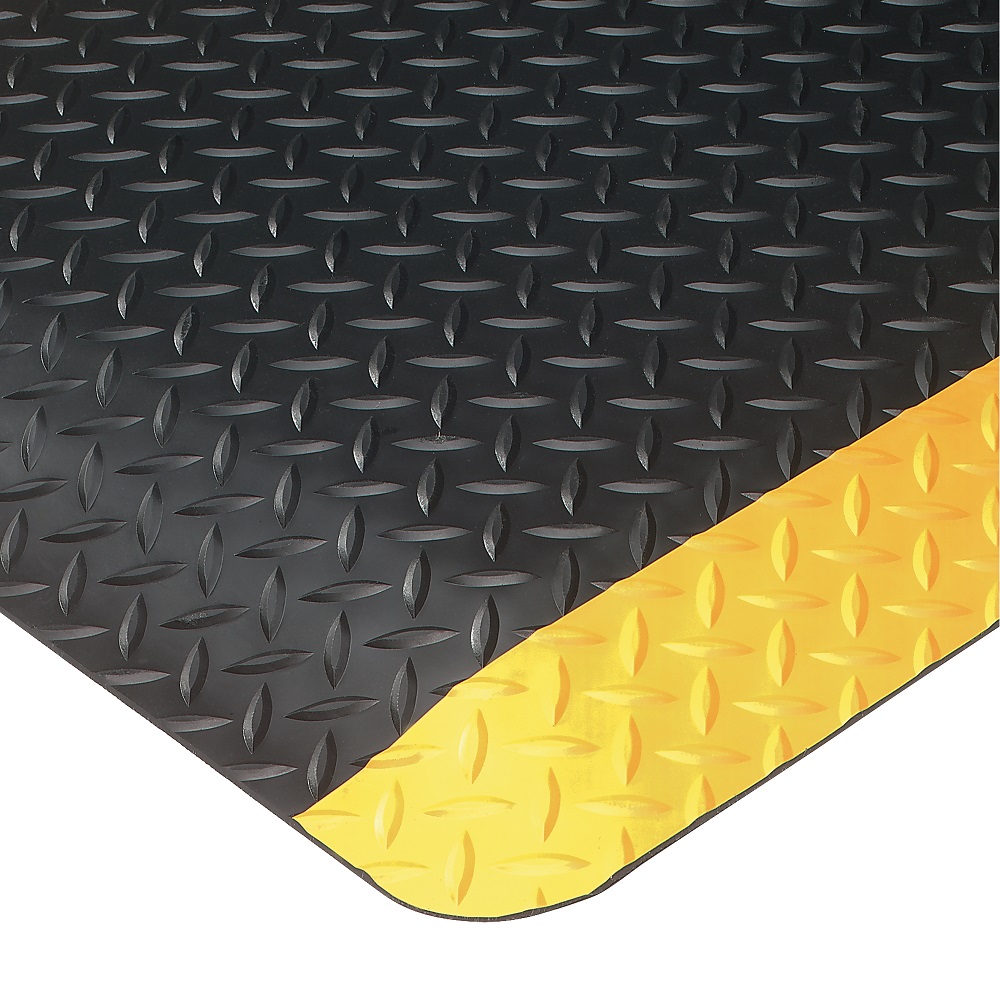 Diamond Plate Mats
Recommended for dry work areas. Ultra-soft cushioning.
Designed for comfort and optimized worker productivity, these mats are exceedingly popular among standing workers and have industrial strength for multiple shift operations.
The Nitricell sponge base is a Nitrile composite for exceptional comfort, rebound and long life.
NSFI Certified.
Tough abrasion and chemical resistant PVC surface.
Diamond-Plate pattern for improved traction.
Machine cut and beveled edges prevent tripping.
Wearwell® SpongeCote® 415
| SKU | Size | Colour | Thickness | Add to cart |
| --- | --- | --- | --- | --- |
| 32586 | 2' x 3' | Black | 9/16" | |
| 32625 | 2' x 3' | Black/Yellow | 9/16" | |
| 32588 | 2' x 75' | Black | 9/16" | |
| 32638 | 2' x 75' | Black/Yellow | 9/16" | |
| 32587 | 3' x 5' | Black | 9/16" | |
| 32627 | 3' x 5' | Black/Yellow | 9/16" | |
| 32630 | 3' x 8' | Black/Yellow | 9/16" | |
| 32589 | 3' x 75' | Black | 9/16" | |
| 32639 | 3' x 75' | Black/Yellow | 9/16" | |
| 32590 | 4' x 75' | Black | 9/16" | |
| 32640 | 4' x 75' | Black/Yellow | 9/16" | |
Wearwell® Ultrasoft 414
| SKU | Size (W x L) | Colour | Thickness | Add to cart |
| --- | --- | --- | --- | --- |
| 32526 | 2' x 3' | Black | 15/16" | |
| 32546 | 2' x 3' | Black/Yellow | 15/16" | |
| 32527 | 2' x 75' | Black | 15/16" | |
| 32547 | 2' x 75' | Black/Yellow | 15/16" | |
| 32528 | 3' x 5' | Black | 15/16" | |
| 32548 | 3' x 5' | Black/Yellow | 15/16" | |
| 32529 | 3' x 75' | Black | 15/16" | |
| 32549 | 3' x 75' | Black/Yellow | 15/16" | |
| 32530 | 4' x 75' | Black | 15/16" | |
| 32550 | 4' x 75' | Black/Yellow | 15/16" | |
* All images displayed are for illustrative purposes only and may not be an exact representation of the product